Why is Soros trying to destroy Europe
"Stop Soros" - New law against NGOs in Hungary
The favorite enemy of the Hungarian Prime Minister Viktor Orbán is George Soros. In Orbán's view, the US billionaire of Hungarian Jewish descent intends to destroy the Christian culture of Europe and destroy the European nations. To this end, according to Orbán, he is promoting the invasion of the continent by millions of Muslim migrants. The Hungarian head of government calls this alleged project the "Soros Plan".
It is true that the "Soros Plan" is a - not even particularly clever - propaganda lie that invents quotations from Soros, twisted them or turned them into their opposite. But that did not prevent Orbán and his ruling party Fidesz from waging a nationwide smear campaign against Soros and his alleged plan for months in Hungary last year. The Hungarian government is now going one step further: it wants to pass a so-called "Stop Soros" legislative package, as Interior Minister Sándor Pintér announced in Budapest on Wednesday.
Penalty tax, mandatory registration and entry freeze for critics
The package, so called by the government itself, is directed against the activities of civil society organizations (NGOs) - one of the last still functioning supervisory bodies of power in Hungary. It consists of three provisions:
- All NGOs that contribute in any way to "illegal migration" have to register with the courts and submit detailed activity reports on a regular basis.
- NGOs that deal with "illegal migration" and receive more than half of their income from abroad have to pay a penalty tax of 25 percent on this income.
- Hungarian citizens suspected of promoting "illegal migration" can be banned from entering an eight-kilometer-wide strip in the area of ​​the external Schengen border; Foreign citizens who are under the same suspicion can be refused entry.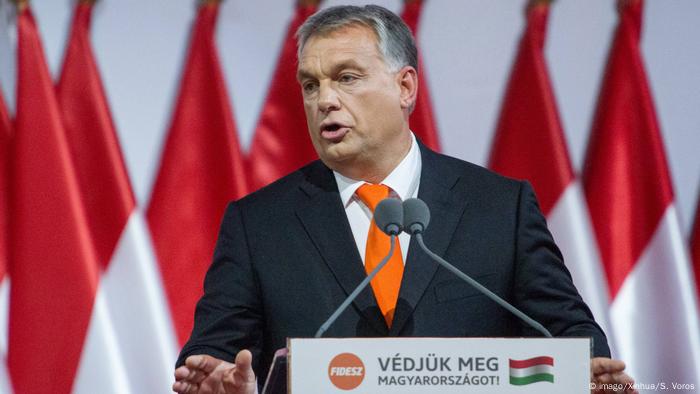 Viktor Orbán leads a propaganda campaign against George Soros
If the parliament passes the provisions, Hungary will move further away from the rule of law and basic European values ​​and approach repressive conditions like in Russia, my critical observers believe. "I doubt whether these provisions are constitutional and compatible with the basic European treaties," said political scientist Attila Tibor Nagy from the Budapest Méltányosság Institute in an interview with Deutsche Welle. "In a constitutional state, civil organizations must function freely. But the level of taxation is so great that these organizations can no longer work freely."
Furthermore, according to Nagy, it is very problematic under the rule of law to use a political term such as "illegal migration" in a legal context. If it serves to restrict freedom of movement, then that is very broad.
Secret reception of refugees
Representatives of civil society organizations in Hungary doubt that the provisions of the legislative package can be passed in this form. "It is very clear that the government is trying again and again to silence the voice of criticism - and that it probably cannot achieve that," says Máté Szabó, director of the Society for Freedom Rights (TASZ), one of the most important Hungarian civil rights organizations, opposite Hungarian media. Szabó pointed out that there was probably no legal basis for taxing income because of its foreign origin.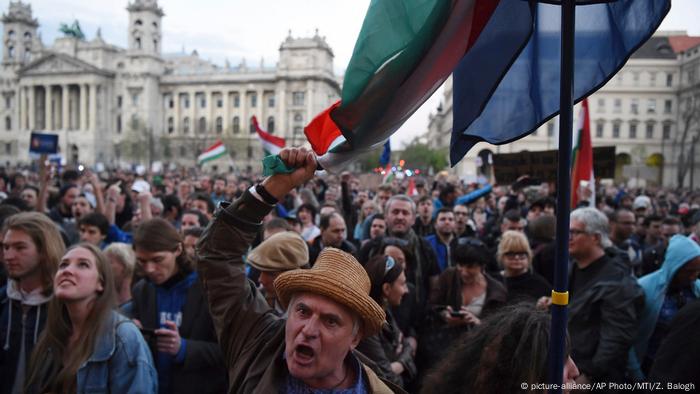 Hungarians protest in Budapest against the government campaign against Soros
First of all, the "Stop Soros" legislative package fulfills a PR function, as the parliamentary elections will take place in Hungary on April 8th. Surveys leave little doubt that Orbán's Fidesz party will win, especially since the electoral law is tailored precisely to the needs of the ruling party. Critical election researchers and legal experts therefore speak of the fact that elections in Hungary are free, but take place under unfair conditions. But even so, a new two-thirds majority for Orbán is in question. Many observers believe that this is why Orbán is aiming for maximum polarization in the election campaign with announcements such as the "Stop Soros" legislative package.
The legislative package also comes at an embarrassing time for the government. A State Secretary of the Foreign Ministry accidentally recently announced that the government had "secretly" taken in 1,300 refugees - more than the quota of 1,294, which it had so vehemently rejected. In view of this, the opposition is now smugly asking how things are going with the allegedly so dire migrant threat.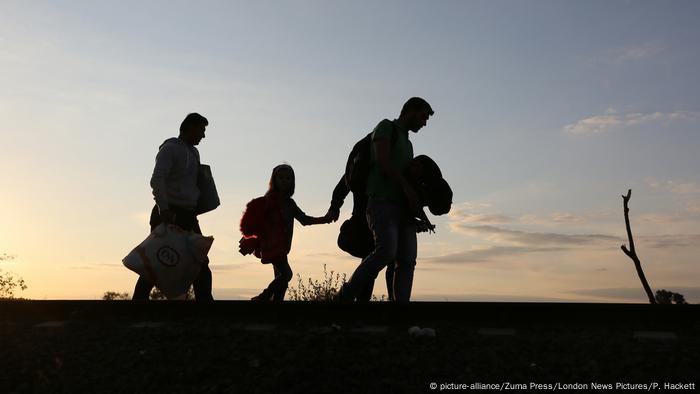 Anyone who helps refugees in Hungary is liable to prosecution
Silence critics
Ultimately, Orbán should be serious about the "Stop Soros" legislative package. After all, he had a first law against civil organizations passed last year against massive criticism from at home and abroad. This obliges them to describe themselves as "foreign financed" and to enter them in a corresponding public register if the income from abroad exceeds a certain threshold. This law was already reminiscent of a Russian equivalent from 2012, with which non-governmental organizations can be labeled as "foreign agents".
The current situation is therefore clear to the weekly newspaper "hvg": "The 'Stop Soros' legislative package is initially an election campaign maneuver. But if this PR product is successful on April 8, then power can move forward without social debates keep moving in the known direction. "