Tracks LinkedIn declined invitations
7 Ways You Are Guaranteed To Make Enemies Instead Of Friends On Facebook (And How To Get Better)
Would you like more attention for your business on Facebook? There are many strategies for getting them, but some are guaranteed to make enemies rather than friends. Because if you annoy others with your behavior on Facebook, you can even damage your business. In this article I'll tell you what strategies these are and, more importantly, how you can do it better. Small warning: In some places I become quite clear ;-)
If you have been reading my blog for a long time and not only consume my tips, but also implement them, you will most likely not practice the methods mentioned here at all. Good, bravo! :-) But maybe you know people who actually do it, and you would like to refer them to my article "by the way" in the future ;-) Because I know how little fun it is to explain again and again, like a prayer wheel, why page invitations are annoying ... to give an example.
Let's go!
7 strategies for getting more exposure on Facebook that annoy 99% of all users - and how you can do better
1. Beg for likes by private message
I'll put the item at the first position on the list so that hopefully a lot of people will read it: begging for likes is - sorry, I have to put it this way - shit. It's annoying, and huge. Especially when you have just accepted a new friend request and the message immediately comes "I'm blah and I'm offering hoopla…. Give my page a like! ".
Yes. Uh Nope!
Be smart - do it better:
Deliver good content on your Facebook page and share it on your profile. If your Facebook friends notice this content because it deals with topics that interest them and helps them to solve problems, then they will be happy to become a fan of your site - without you having to beg for it ;-)
2. Beg for likes by inviting them to the site
That could also fall under the first category, but is now assuming proportions that I would like to name it separately. On Facebook there is the possibility to "invite" friends to his page. Then the friend receives a notification: "Blah invites you to mark his page Tamtam with a" Like "." It is particularly popular to send these requests en masse directly after accepting a friend request (see above).
Be smart - do it better:
If you absolutely want to use this function - and no, the Facebook guidelines do not state that you are obliged to do so - then, in my opinion, there are two ways: If someone has repeatedly liked posts on your Facebook page, but still is not a fan, you can invite him to your page. From my point of view, this should also be treated with caution, but in most cases it should be ok. Another possibility is to ask every now and then (not all the time!) On your profile who would like to have a page invitation.
I personally do without this function completely.
3. Add people to your group without being asked
Getting added to a group without permission is the next "strategy" that should be forbidden. I can only hope that Facebook will get rid of this possibility as soon as possible. Anyone who does this to me will be immediately befriended - I am consistent with that. I would like to decide for myself in which groups I am registered, done. I know that many others feel the same way ...
Be smart - do it better:
Deliver ADDED VALUE within your group. Raise questions, answer questions, give inspiring, motivating, funny or touching stories and tips. If your members like the group and they really feel that your group is helpful or inspired in some way, they'll promote it on their own. You are welcome to ask them kindly every now and then. You can also write to selected (!) Friends who might be interested in the topic of your group and politely ask if they are interested in becoming a member of your group. But then write about it right away Why they should become a member.

4. Post your advertising in groups
A large part of the posts in my group "Blogging with Passion" are unfortunately advertising contributions - mostly my own blog posts are linked, often without any comment. Of course I delete that immediately, because the group rules clearly state that self-promotion is not allowed. Unfortunately, many are not interested. But I know that most of the group members are not there because they want to read advertisements for blog posts - but because they want to talk to each other. I act accordingly.
Be smart - do it better:
Read through the group rules before posting to a group. If you're still unsure, ask the group's admin for permission. Posts alá "If not allowed, please delete." are by the way a huge annoyance for us admins. With this you are shifting your personal responsibility to the admin, and he doesn't like that at all ;-) But now you know how you can handle it in the future.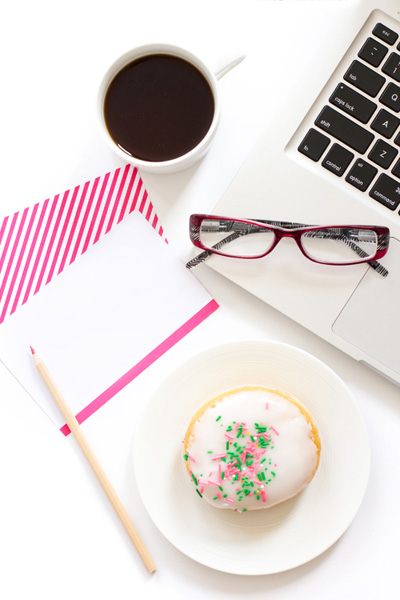 5. Constantly advertise your site on your profile
Fortunately, I don't see that too often, but it still happens sometimes: Share your own page on your profile and - exactly - beg for likes. Well: every now and then you can do that. But I really know people who overdo it and share their page on their profile several times a week. A no go!
Be smart - do it better:
If you want to use this strategy, go ahead. However, I recommend that you do the whole thing once at most every two weeks. In addition, the strategy is only worthwhile if you get ten to 20 new friends every day, otherwise the same people will keep seeing the advertisement for your site and will be annoyed by it again and again ... ;-)
6. Do someone a favor just to get something in return
Unfortunately, this "strategy" is spreading like wildfire, I have the impression. So far I have actually mostly noticed it in connection with Facebook: "I liked your page, do you like my page now?" "Can I do an interview with you? Excellent! Are you interviewing me now too? " "I would like to advertise your product in my newsletter and collect an affiliate commission, may I? Class! Are you now also promoting my product in your newsletter? " No joke, it really has all happened to me.
Be smart - do it better:
When you do someone a favor, do it because you want to - not because you expect something in return from the other. Point. Otherwise, it's best to keep it the same. Sorry to moan a bit here again - but that really has to be said. Incidentally, that doesn't mean that you shouldn't build a network that also brings you benefits. But if you offer someone something and ask for something in return in the same breath, that will never go down well with the other person. I am firmly convinced of that.
7. Promotion without end, otherwise dead silence.
I often see this on pages, but it also occurs on profiles: Constant promo posts, but no content with added value that - even without an email opt-in and without payment - brings something to the fan or friend. Yes, creating such content is work. Takes time. Also costs money, under certain circumstances. And yes, that's part of it if you want to use social media successfully for your business. Otherwise it is no wonder that nobody listens to these entrepreneurs or companies - neither on Facebook nor anywhere else.
Be smart - do it better:
If you read along here regularly, I know that it is very likely that you will not use this "strategy" or that you have stopped using it in the meantime - very good! If you are new here, I recommend my post "How to maintain your Facebook fan page without giving up your private life". There are a few tips for good content on Facebook. The rule of thumb is: 80% content, 20% promotion.
I hope these tips have helped you. If you've actually used some of the annoying strategies mentioned here in the past, perhaps out of ignorance, you now definitely have alternatives at hand.
By the way: Yes, the alternative strategies that I have presented here cost less time in most cases. And yes, your Facebook fan base will most likely grow more slowly with it. But you have real fans and none who just wanted to do you a favor and are really annoyed with you and your business. That's worth 1,000x more, at least :-)
Now it's your turn: What is the most blatant story you have ever experienced in terms of "attention strategies" on Facebook? Well now I'm curious! Leave a comment here or a message on my Facebook page.
PS: Are you self-employed and want to successfully win customers online? Join my free Facebook group for more tips, suggestions and that extra kick of motivation!